SonicWall GATEWAY ANTI-MALWARE, INTRUSION PREVENTION AND APPLICATION CONTROL FOR NSA 2600 (3 YR)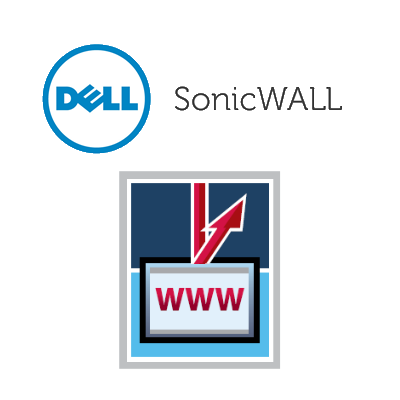 Tilgængelig, leveringstid 2-3 dage
Varenummer:

01-SSC-4461

Producentnr:

01-SSC-4461
Beskrivelse
Beskrivelse
From small business to large enterprise, from home to the cloud, SonicWall next-generation firewalls provide the security, control and visibility you need to ensure effective cyber security. SonicWall's award-winning hardware and advanced technology resides inside every firewall, arming you against future threats. With solutions for networks of all sizes, SonicWall firewalls are designed to meet your specific security and usability needs, at a price that will save your budget and protect your network.
The SonicWall Mid-Range Firewall Series Network Security Appliance (NS) consolidates automated, advanced threat prevention technologies into a next-generation firewall platform.
The SonicWall Gateway Anti-Virus, Anti-Spyware, Intrusion Prevention, and Application Intelligence delivers intelligent, real-time network security protection against sophisticated attacks. Available on every SonicWall firewall, patented Reassembly-Free Deep Packet Inspection technology delivers protection from malware, intrusions and application exploits. Additionally, with the proliferation of Web 2.0 and social networking technologies for both work and personal use, SonicWall provides intelligence, control and visualization of network and application usage, with granular policies that can be created for both users and groups.
Inspection across any port and protocol
Inspection across any port and protocol for either inbound or outbound traffic provides ultimate coverage against today's threats even those using non-standard ports.
Real-time gateway anti-virus scanning
Real-time gateway anti-virus scanning delivers intelligent file-based protection through a high- performance engine that scans for file-based Internet threats in real-time.
Dynamic spyware protection
Dynamic spyware protection blocks the installation of malicious spyware and disrupts background communications from existing spyware programs that transmit confidential data.
Powerful intrusion prevention
Powerful intrusion prevention protects against a comprehensive array of network-based threats by scanning packet payloads for software vulnerabilities such as buffer overflows, peer-to-peer and instant messaging exploits, backdoor attacks, and other malware.
Application intelligence and control
Application intelligence and control provides granular control and real-time visualization of applications to guarantee bandwidth prioritization and ensure maximum network security and productivity.
Dynamically updated signature database
Dynamically updated signature database contains over 2,800 application and thousands of malware signatures capable of detecting millions of pieces of malware.
Ultimate scalability and performance
Ultimate scalability and performance leverages the unique SonicWall Reassembly-Free Deep Packet Inspection engine, which scans unlimited file sizes, and hundreds of thousands of concurrent downloads in real time.
Powerful signatures
Powerful signatures developed by the SonicAlert teams are intelligent and flexible enough to be able to detect variants of the already known malware, in many cases providing effective zero-day protection.
Inter-zone scanning
Inter-zone scanning provides an additional layer of protection against malicious threats by allowing administrators to enforce intrusion prevention and anti-virus scanning not only between each network zone and the Internet, but also between internal network zones.
Comprehensive logging and application traffic analytics
Comprehensive logging and application traffic analytics of all intrusion attempts with the ability to filter logs based on priority level enables administrators to highlight high priority attacks, with granular reports based on attack source, destination and type of attack available through SonicWall Analyzer, SonicWall Scrutinizer or SonicWall Global Management System (GMS).
Detaljer
Country of origin:

USA

End user type:

EDU

, GOV

, STD

License Band:

1-1

, unlimited

License type:

New

Product type:

Professional Service

, Software

Unit of measurement:

Licenses