SonicWall CONTENT FILTERING SERVICE PREMIUM BUSINESS EDITION FOR NSA 2650 1YR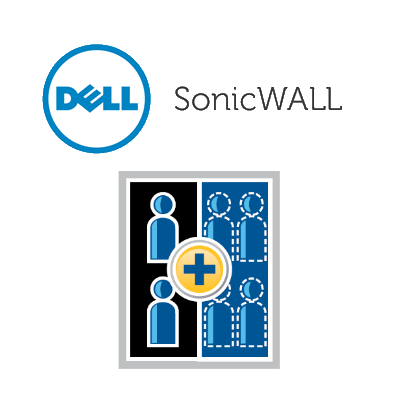 Tilgængelig, leveringstid 2-3 dage
Varenummer:

01-SSC-1970

Producentnr:

01-SSC-1970
Beskrivelse
Beskrivelse
From small business to large enterprise, from home to the cloud, SonicWall next-generation firewalls provide the security, control and visibility you need to ensure effective cyber security. SonicWall's award-winning hardware and advanced technology resides inside every firewall, arming you against future threats. With solutions for networks of all sizes, SonicWall firewalls are designed to meet your specific security and usability needs, at a price that will save your budget and protect your network.
The SonicWall Mid-Range Firewall Series Network Security Appliance (NS) consolidates automated, advanced threat prevention technologies into a next-generation firewall platform.
SonicWall Content Filtering Service (CFS) is a subscription-based add-on service for SonicWall firewall products. This web filtering service blocks inappropriate, unproductive and even illegal and malicious web content for SonicWall customers around the globe.
Dynamic rating architecture
SonicWall CFS has categorized over 20 million URLs, IP addresses and domains in a continuously updated, dynamically rated database, with thousands more added daily.
Granular web content filtering
The policy-based system allows the administrator to block pre-defined categories in any combination, and to apply these policies on a granular level.
Easy-to-use web management interface
Gain more visibility into your organization's web usage and save time with an easy-to-manage, web-based user interface.
Scalable and cost-effective
Control content filtering from your SonicWall firewall, eliminating the need for additional hardware or deployment expenditures on a separate dedicated filtering solution.
Detaljer
Country of origin:

USA

End user type:

EDU

, GOV

, STD

License Band:

1-1

, unlimited

License type:

New

Product type:

Professional Service

, Software

Unit of measurement:

Licenses
Customs
| | |
| --- | --- |
| ECCN: | 5D002 |
| UNSPSC: | 758470019701 |